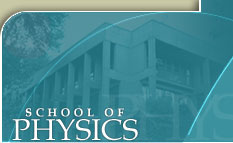 <%@ include file="/peoplemenu.jsp"%>


<%@ include file="/groupsmenu.jsp"%>



<%@ include file="/seminarmenu.jsp"%>



<%@ include file="/publicationsmenu.jsp"%>





Search Physics
Enter your search string here
and click on Go! to continue
IPM > School of Physics > Conferences > 14th Spring Conference > History
The school of physics has started its annual spring theoretical physics conference since May 1994. After some successful years, the annual conference has now become a firm fixture on the calendar of IPM. The high quality of distinguished speakers and papers which have been presented are special feature of the conference.
Historical list of conference :
---
© Copyright 2000-2005
Institute for Studies in Theoretical Physics and Mathematics (IPM)
All rights reserved. Please submit your comments or questions here, or contact Webmaster.